---
ABOUT THE MAESTRO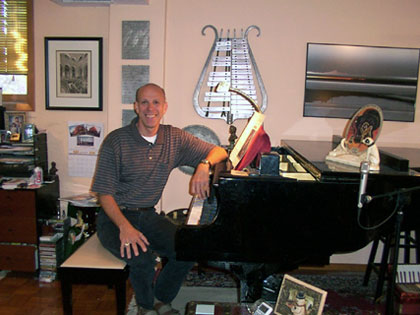 My 35+ year career as an Omaha piano teacher began in September of 1973 at the Parker School of Music in Omaha, Nebraska where I taught class piano in a piano lab. In the fall of 1977, I began teaching private piano with a class of twelve students. In college I studied french horn on a K-12 music education track. I then changed to pipe organ performance, and finally decided on piano performance. I received a Bachelor of Music degree in Performance from the University of Nebraska at Omaha in 1983.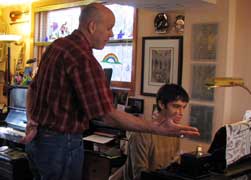 In the Fall of 1984, I began teaching Class Piano at the University of Nebraska at Omaha for the College of Continuing Studies until the Fall of 1999 when C.C.S. discontinued most of their non-credit programs. I continue to teach a full-time class of 80-85 students with the help of an assistant teacher who works with the beginning level students.
From 1999 through 2011, I played the piano for Sunday Services at Second Unitarian Church of Omaha. Although I am not a "real" choral conductor, I also developed a choral program and conducted the choir.
Organizations I am currently a member of include: Omaha Music Teacher's Organization, Nebraska Music Teacher's Association, Music Teacher's National Association, Independent Music Teachers Organization, Nebraska Summer Music Olympics, and Mid-America Music Association. I have served as co-chairman of the Omaha Music Teacher's Association Music Fundamentals Fair for twelve years, chairman of the IMTO Piano Achievement Playoffs for fifteen years, and was formerly co-chairman of the NSMO for six years. I have also served on the Board of Directors of the Nebraska Summer Music Olympics for five years and the Omaha Area Youth Orchestra for two years.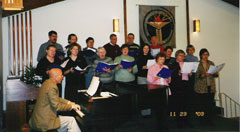 When I'm not teaching, I enjoy hunting for antiques. In the summer, I love working in the garden. My favorite place in the country is Estes Park, Colorado. I go camping there every summer.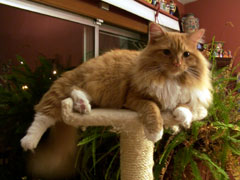 My best friend is my 7 year old cat, Sweet Pea. She is the official student "greeter" at the door and assists me in my teaching from her own chair placed right next to mine!